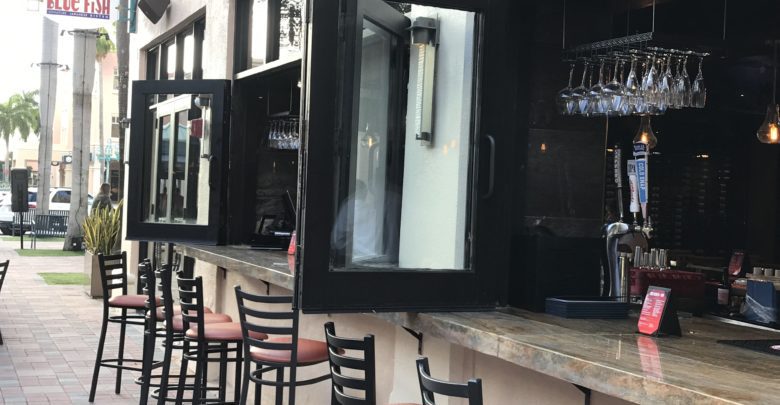 What can customers expect when Boca's restaurants reopen? As publisher of the national trade publication Today's Restaurant News, based in Boca for 24 years, Howard Appell has a unique perspective.
Q: Will customers come back?
A: Customers will be hesitant to go into restaurants because of initial fear. But this whole situation is spawning new businesses. You don't know how many people before you who read that menu. So, companies are coming up with ways to order, pay for and have the meals delivered through your phone.
Q: How can restaurants encourage their regulars and new customers to return?
A: Restaurants will have to win back the confidence of the general public by showing they sanitized and by following rules and regulations put forth by the state.
Q: What else will have to change?
A: Quick serve and fast-food will be able to use more self-serve kiosks.
Q: Some restaurants are already social distancing tables and the city is talking about allowing more outdoor seating. Will that work?
A: Their capacity will have to drop. A restaurant that seats 150 may only seat 100 or 75. The amount of money may not be enough to pay their rent and all their expenses. So restaurants will have to make up the difference of their [former] capacity in the dining room.
Q: How will they do that?
A: With delivery and pickup. Some may be doing as much as 25% on pickup and delivery now.
Q: A lot of people have their favorite servers. Will laid off employees come back?
A: There will be a changing of the guard because of a lot of these people are floaters. If I was a server or chef, and I have to feed my family, I would take whatever job is available. But if restaurants apply for Paycheck Protection Program money, they have to hire back their restaurant employees or the loan has to be paid back.
Q: What about the food?
A: Distribution houses have to make sure their supply chain is intact. That has to come back before restaurants can have a full menu to offer. Some restaurants might pare down their menu.
Q: What's your overall read on a comeback?
A: It will take some time to get back to normal. It will be a gradual process. A lot of restaurants now are doing renovations. For restaurants that will not reopen, there will be a ready-to-go restaurant with equipment and furniture and someone will walk in and open a new place.
By Marci Shatzman
http://www.thebocavoice.com/what-to-expect-when-restaurants-reopen/