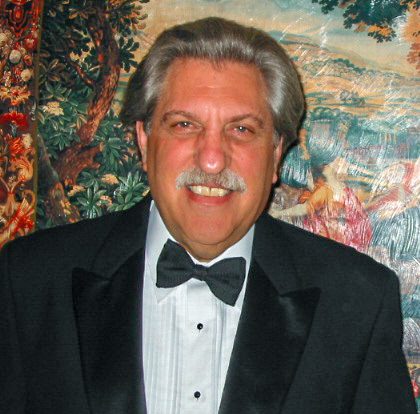 Appell Pie December 2020
Be Thankful
I hope you all had a great Thanksgiving and are getting ready for the remainder of the Holiday Season. This year has been a trying one for everyone all over the world with COVID-19 forcing us to change our lifestyles dramatically.
It's been almost like watching a movie with an all-star cast IE Contagion, Deep Impact and Virus. Around the globe hundreds of thousands of innocent people have died from the virus simply because scientists were caught flat- footed as the virus spread from China to Europe and then to the United States and the rest of the world. Governments mobilized to fight the disease with trial and error as shutdowns were put into place to stop the spread until effective treatments and vaccines could be developed.
Businesses were being forced to adhere to new CDC guidelines to remain open as their customers found new ways to supply their households and provide a little bit of mental relief. Restaurants/bars and Hotels, have been most affected as they have been forced to pivot to delivery/pick up modes.
Thanksgiving 2020 was quite different than those any of us have seen before. Many people who generally travel to see family stayed home opting not to take the risk of catching the virus on the way to or from a dinner. Family gatherings were reduced to a few people per household to curb the spread.
With December upon us we face the question again to spend the Holidays with family and friends or listen to the government telling us to limit our exposure or be forced to stay at home for another lock down period of time. It's not an easy decision we face for the near future, but help is on the way. Vaccines and new drugs have been developed under "Operation Warp Speed" and vaccines will begin to make their way to front line workers and seniors at risk first. It's up to us to do our share and keep ourselves healthy so the hospitals and health care workers are not besieged by virus patients forcing regular medical care like childbirth, heart attack and stroke victims to the hallways and worse to receive no treatment at all.
I heard Geraldo Rivera ask a simple question, "Do you want to be the last person to die before the vaccine reaches us?" He and the Surgeon General, Dr. Fauci, the CDC and many more have asked/begged us to wear masks when out and in groups of people. It's not a political choice anymore, it's a critical life-saving choice for you and your fellow citizens.
It will take several years for things to return to normal in many parts of the country, but they will and new businesses will be born and thrive out of the turmoil. If nothing else, 2020 has been a year to be thankful for what we have and learning to survive in difficult situations. It's the job of the successful business operator to find new ways to overcome these obstacles and still service their clients properly and safely.
I need to thank the staff of Today's Restaurant News for their relentless pursuit of the news of our industry and their devotion to getting us published every month regardless of the obstacles presented.
Thanks to our guest writers who provide columns each month to educate and enlighten our readers. I thank our advertisers for having the faith in us to commit part of their advertising budgets to us and to allow us to help them grow their businesses. I also want to thank our readers who over the course of the year have let it be known that they appreciate receiving Today's Restaurant News and find it an interesting and an important tool to running their businesses.
My Holiday greeting to you is, I wish you, what you wish for yourself to stay safe, healthy and successful.
Happy New Year and let's have a great 2021.